The 
Corporeal Beast
, often simply referred to as "Corp", is a large monster residing in his cave through an entrance in level 21 Wilderness east of the Graveyard of Shadows. It has a very large health pool of 2,000 hitpoints, coupled with high Defence and 50% damage reduction to any non-spear weapons. If all players leave the room, it regenerates its health to full.
Drops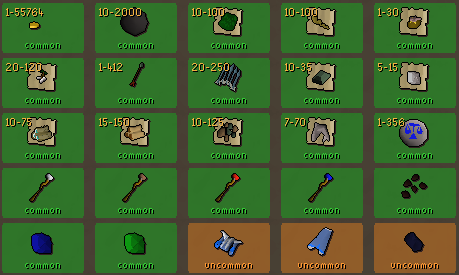 Ad blocker interference detected!
Wikia is a free-to-use site that makes money from advertising. We have a modified experience for viewers using ad blockers

Wikia is not accessible if you've made further modifications. Remove the custom ad blocker rule(s) and the page will load as expected.