[1]

Donating
By donating on Edgeville you will be able to help us keep the server running and help us pay for server maintenance. In composition for donating to us, we offer in game rewards for you as a thanks for donating. These items are tradable and can be purchased from our Donation Store at the home teleport.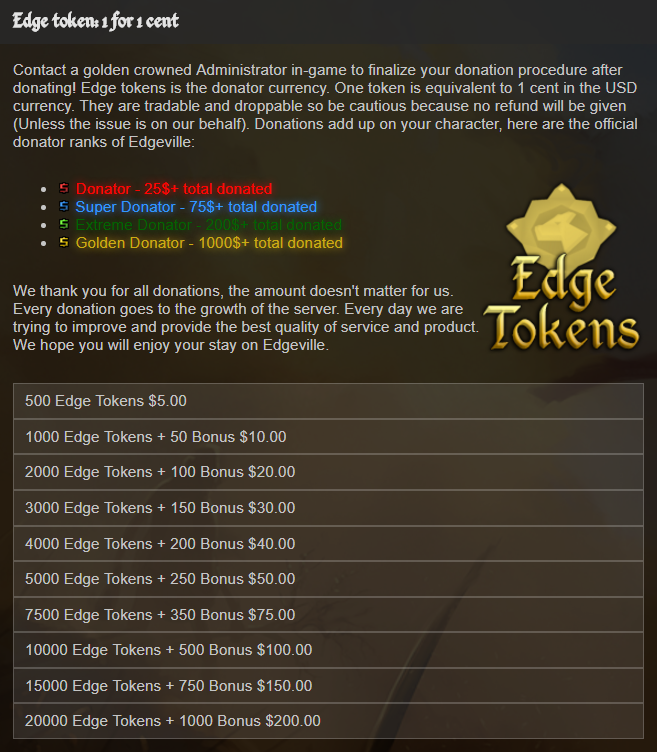 Ad blocker interference detected!
Wikia is a free-to-use site that makes money from advertising. We have a modified experience for viewers using ad blockers

Wikia is not accessible if you've made further modifications. Remove the custom ad blocker rule(s) and the page will load as expected.