Hiscores are a unique feature to Edgeville's website. This allows our players to compete for virtual rankings based on their character's skill total level and total experience. Each skill is ranked individually by both total level and experience. The player with the highest combined amount of total level and experience will hold a higher rank than someone with lower skills and experience.
BETA Hiscores
Hiscores were available during the time of our BETA, but with the release of the full game, all accounts were wiped of stats and items meaning the hiscores have been reset. Here is a rare image of our hiscores during the beta!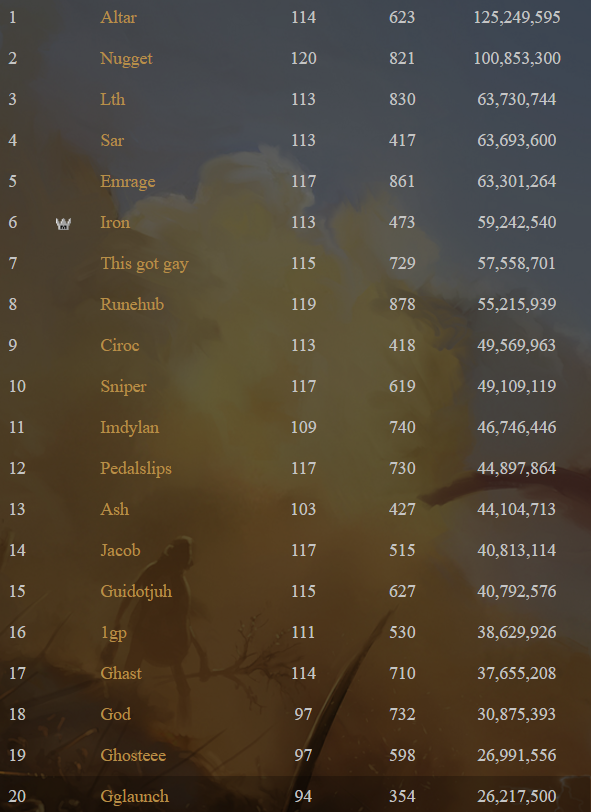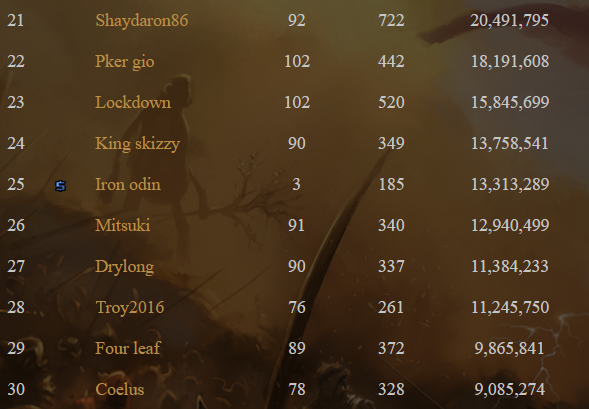 Ad blocker interference detected!
Wikia is a free-to-use site that makes money from advertising. We have a modified experience for viewers using ad blockers

Wikia is not accessible if you've made further modifications. Remove the custom ad blocker rule(s) and the page will load as expected.